IT and HR Seminar and Golf Social
Join us for an exciting day of learning, networking, and golf!
This event is free to attend but is by invitation only. Registration must be before Register by August 11, 2023. Contact us here if you have any questions.
Our 3rd Annual HR/IT Golf Outing is a great event to cultivate new relationships and gain knowledge, all while enjoying a round of golf!  The event will start with a panel of local Human Resources and IT professionals discussing the how the recession is impacting our "return to norm". 
After the panel discussion, there will be time to network with peers and interact with vendors to explore opportunities for your business before starting a round of golf.
With limited space, we encourage a timely response to reserve your spot.
Register by August 11th, 2023.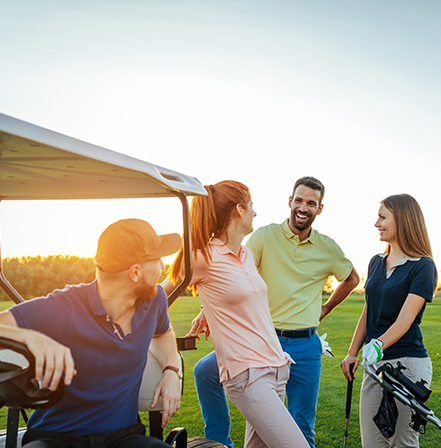 This event is free to attend but is by invitation only. Registration must be before August 11th. Contact us here if you have any questions.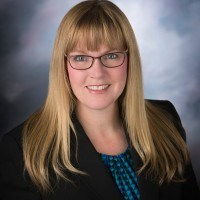 Chief Information Officer
Physicians Mutual Insurance
Lori has served as CIO for the last 14 years in various industries including insurance, healthcare, financial, manufacturing, and government. She has led strategy development, large development efforts, international new business startups, turnarounds, large legacy modernization efforts, and acquisition due diligence and integrations.  She is currently the CIO of Physicians Mutual Insurance Company.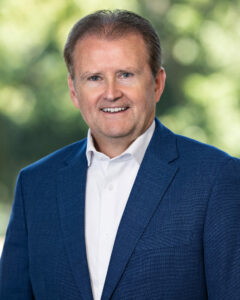 Vice President and Chief Information Officer
Boston Mutual Life Insurance
Mr. Martin oversees the company's information services (IS) strategy and initiatives as part of the organization's Customer Experience, Innovation, Projects and Technology department. He was appointed Vice President in 2022.
Prior to joining Boston Mutual Life, Mr. Martin served as a Senior Management Consultant for Trility Consulting in Omaha, Nebraska. Previously, he spent 35 years in the Farm Credit system, working for two of the largest agriculture lenders in the U.S. He was named Senior Vice President/Chief Strategy Officer at Farm Credit Services of America in Omaha in 2008. He served as the organization's Senior Vice President/Chief Information Officer, beginning in 1998. Mr. Martin spent 15 years at Farm Credit Mid-America in Louisville, Kentucky, in a variety of roles from Financial Officer to Vice President/Chief Information Officer.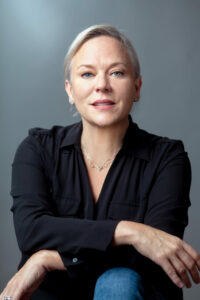 Mary Kyle, Senior Talent Acquisition Partner
First National Bank of Omaha
FNBO has been at the forefront of making banking accessible to all and finding ways to use technology to drive efficiency. This has been especially true of Mary. She is working on a number of ecosystem-building initiatives at FNBO, including training, mentorship, and best hiring practices to improve nontraditional recruiting processes.
Her leadership is evident in how FNBO's tech recruiting processes are operated, with a focus on helping everyone succeed and providing access to folks who would not otherwise have experience in the field.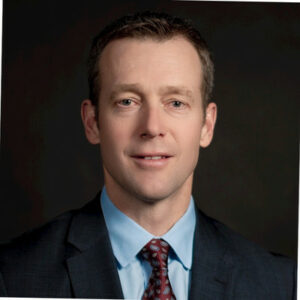 First National Bank of Omaha
Matthew Spyers joined First National Bank of Omaha (FNBO) as SVP, Chief Technology Officer in January 2017. In his role, he is responsible for leading the FNBO Information Technology Team responsible for Application Development and Technology Infrastructure & Operations. He and his team are responsible for leading the technology efforts to position the organization for growth and agility by building a modern technology capability. In addition, he works closely with the FNBO business teams to ensure the investments in technology are aligned to enable the business strategy through improved use of data and technology.
Prior to joining First National Matt was Vice President, Information Technology for TreeHouse Foods. In this role, he was responsible for leading the Technology Team supporting the $3B+ Private Brands business unit. In addition he was a member of the Executive Steering team responsible for the integration of the Private Brands business that TreeHouse acquired from ConAgra Foods. Prior to joining TreeHouse Foods Matt was Vice President, Information Technology for ConAgra Foods. Matt joined ConAgra through the Ralcorp acquisition where he was Chief Information Officer (CIO) for Ralcorp Holdings, Inc.
Matt is on the Executive Committee of the Nebraska Tech Collaborative (NTC). He earned his MBA from Washington University School of Business in St. Louis and a Bachelor's Degrees in Mathematics and Systems Engineering from Washington University in St. Louis.
Mark Your Calendar for 2023
Photos from our 2022 Event
Limited sponsorship opportunities are available.