IT and HR Seminar and Golf Social
Join us for an exciting day of learning, networking, and golf!
This event is free to attend but is by invitation only. Registration must be before Register by July 21st, 2022. Contact us here if you have any questions.
This is a great event to cultivate new relationships, gain knowledge, all while enjoying a round of golf.  The event will start with a panel of local Human Resources and IT professionals discussing the importance of security with remote workers.
After the panel discussion, there will be time to network with peers and interact with vendors to explore opportunities for your business before starting a round of golf.
With limited space, we encourage a timely response to reserve your spot.
Register by July 21st, 2022.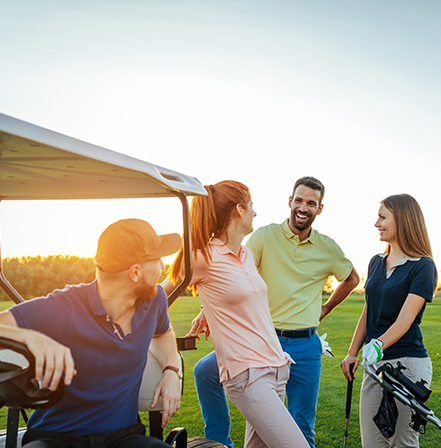 This event is free to attend but is by invitation only. Registration must be before July 21st. Contact us here if you have any questions.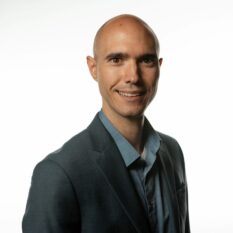 Chief Information Security Officer
Robert LaMagna-Reiter is a leading, trusted Information Security & Risk Management professional. As CISO for Hudl, Robert leads information security strategies and roadmaps; oversees risk management; strategy; architecture and engineering; regulatory compliance, privacy and IT governance. Leveraging more than 17 years of expertise, Robert is a strategic advisor, consulting & partnering to achieve security initiatives, helping others to understand the value and risk alignment to their enterprise through proper security strategy. Robert holds several industry certifications including: CISSP, CISM, CDPSE & Security+.  Robert's experience includes leadership roles in information security for transportation, government communications, retail, e-commerce, managed services & SaaS industries. He holds an MBA and a Bachelor of Science degree in Management Information Systems from the University of Nebraska at Omaha. Robert also serves as Advisory Board President for SOFTwarfare, Zero Trust Initiative Leader for the CyberTheory Institute, and previously served as an Ambassador & Zero-Trust Influencer for Palo Alto Networks.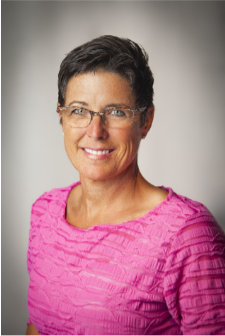 Director, Talent Acquisition & Development
Marsha Graesser serves WoodmenLife as Director, Talent Acquisition & Development. She joined WoodmenLife in February of 2006 as a Training Consultant. She was promoted to Senior Training Consultant in 2007, and to Manager, Talent Development in 2008. In her current role, her duties include strategically directing the elements of an employee's life cycle – experience of hiring, growth and development.  She leads training and development throughout the organization, including leadership development programs, Organizational Change Management, leveraging Diversity initiatives throughout the organization promoting respect and celebrating differences, succession planning, coaching, team building, and business acumen training programs such as LOMA and tuition reimbursement.
Graesser has earned her B.S. in Management of Human Resources from Bellevue University; an Executive Coaching Certificate from Kaplan University; a Voices 360 Feedback Certification; a Professional in Human Resources (PHR) Certification; and is an Emergenetics-Certified Associate.  
Prior to joining WoodmenLife, Graesser worked as a Senior Trainer for First Data Resources in Omaha, NE, and as Branch Manager for Mercantile Bank in Kansas City, KS. She also served on St. Matthew's School Board in Bellevue, NE and currently serves on the Institute for Career Advancement Needs (ICAN) Executive Board of Directors and the Woodmen Credit Union Board of Directors.  She is also an avid and passionate community volunteer, including Partnership 4 Kids, Boys & Girls Club, TeamMates, Eastern Nebraska Veterans Home and Meals on Wheels.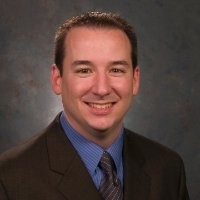 Mutual of Omaha Companies
Chris is a Cloud Security Architect at Mutual of Omaha Companies. He has over 15 years of information security experience that covers multiple disciplines including security program development, regulatory compliance, incident response, and technical threat assessment. As product owner for the cloud security function, Chris is responsible for defining and executing a public cloud security strategy that aligns to the Enterprise security program while adopting cutting edge identity, application, and data security cloud principles.
Prior to joining Mutual, Chris served as Managing Director for Sirius Computer Solutions, a $2B solution provider following the acquisition of his consulting firm. At Sirius he led strategy and the solution portfolio for the security business; firmly establishing himself as a trusted advisor for Sirius's largest clients across multiple verticals. He holds a MBA, a Masters Degree in MIS with an emphasis in Information Assurance from the Peter Kiewit Institute at the University of Nebraska-Omaha and is a SANS Institute mentor. In addition, he holds a variety of industry certifications including the GSE, CISSP, and CISA.
Mark Your Calendar for 2022
Photos from our 2021 Event
Limited sponsorship opportunities are available.